Clothing with technology and humidity control
Goalkeeper Clothes
Elitekeepers Goalkeepers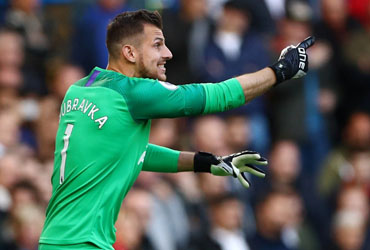 One Gloves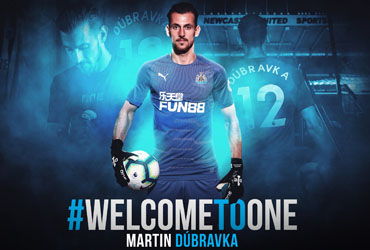 Newscastle United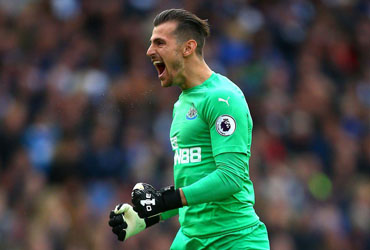 Martin Dubravka
Our Testimonials
what client says
LTpeke Martinez
LTpeke Martinez
I've been buying the elite for 2 years and I no longer change the brand It will be luck that the team has evolved a lot but to me on top of being good they bring me luck.
Minerva Santiago
Minerva Santiago
My son is delighted with these gloves. Since he made the decision to be a goalie he does not want others.
Davis Ruiz
Davis Ruiz
I've been a goalkeeper for many years and I've just tried them, spectacular !!! I repeat for sure.
Gustavo Alberto
Gustavo Alberto
Three seasons using the brand and my son is not delighted ... love it!
Juan Carlos Mayordomo
Juan Carlos Mayordomo
They are unique very good sensations great grip very good cuts in short gloves to keep in mind.
Rubén Santos
Rubén Santos
Good durability and grip, you can not ask for more. Enchanted with the models that I have tried.
Javier Macho
Javier Macho
Perfect gloves with incredible grip and spectacular design. I liked them a lot, I will continue using them.
Football goalkeeper gloves ® Elite Keepers
Football goalkeeper gloves are a vital part of any team's defense and we know it well at Elite Keepers. That is why we work hard to put at your disposal a large selection of goalkeeper gloves with the best qualities and available in multiple prices.
Whether you are looking for gloves that work well in damp environments, ones that have finger protection or soccer gloves that offer a discreet defense, our website has a glove for you.
Football Gloves
Elite Keepers we specialize in the production of goalkeeper gloves. Our gloves are not only endorsed by professionals around the world, but we have expanded our products.
So we can provide professional solutions to goalkeepers of all levels, with independence of your requirements.
Among our types of cuts we can highlight: goalkeeper gloves with Roll Finger cut, negative cut goalkeeper gloves, goalkeeper gloves with rain specific latex palm, goalkeeper gloves with hybrid cut, goalkeeper gloves for children and even , training gloves.
The technological development is decisive to understand our gloves. Innovation and design come together to create unique pieces designed to improve the performance of those who wear them.
The grip, comfort and flexibility are the three points on which we work daily so that our gloves adapt to you as best as possible and become an extension of your hands, making you feel free and ready to catch all the balls.
Since our company started in 2009, we have always been faithful to the idea that all goalkeepers deserve access to professional quality gloves, without necessarily implying a higher price.
Since then, we have continued not only to offer that, but also to expand the limits of design and technology. The result? Satisfied customers.
We are sure that you will be too when you find the perfect balance between fit, comfort and quality in our range of products.
Are you new to the goal? Overwhelmed by the different types of gloves? No problem! We understand that not all goalkeepers are aware of the benefits and differences between the different types of glove, latex and style cuts.
But do not fear, if you have any questions or just need a little help and guidance to select the right glove, you can contact us at any time via email, Facebook or Twitter.
We will do everything on our part to find the perfect pair of gloves for you.
Elite Keepers Goalkeeper Pants & Equipment
Although gloves are our flagship product, we also have an excellent range of quality doorman kits and clothes on our website. Including long sleeve thermal shirts, goalkeeper pants and everything you need to shine under the goal.
Our goalkeeper pants are designed to protect you from high-impact landings, as well as to be used in the most difficult game conditions.
In our catalog you will discover 3/4 trousers, thermal training tights, short and long tights with protections . With our products you will be ready for any challenge dressed in the garments equipped with the most innovative technology.
After all, comfort and protection are the determining factors for maximum performance on the pitch. As you can see, at Elite Keepers, in addition to goalkeeper gloves, we offer you a wide variety of goalkeeper kits.
So, we invite you to take a look at our entire website. We are sure that you will be surprised and find what you did not know or what you were looking for. You will be the best for the team and remember that not all victories appear on the scoreboard.